For some time now, I have been reading the books of Abraham-Hicks and listening to the workshops. The teachings – I am still not sure if this word describes it correctly – resonate with me on a level I have never experienced before. The clarity and intensity of the 'answers' are a perfect vibrational match to the questions I have asked. I feel that I have a solid basis of understanding this attraction-based Universe we live in, and would like to share this with you.
This Universe is attraction-based.
Whatever you having going on in your vibration, in other words 'thinking about', you attract. The Universe will always respond with more of the same. And the longer you maintain that vibration the response will be amplified. This may sound scary, but as you control your vibration you control the response of the Universe, which holds the energy that creates worlds.
Everything is energy.
All that is, is energy. Everything in the Universe vibrates, and thus has a frequency. We interpret vibration with our physical senses. And as everything vibrates, we are both receivers and transmitters of vibration. We receive and send energy on every level of our being.
Similar to how a radio works, if you want to listen to (receive) a radio station which transmits on 98.6FM you have set your radio dial to that frequency otherwise you can not hear it. So, if you want something, you have to set your radio dial to the vibration of that what you want, and the Universe will deliver it to you. If you keep listening to another frequency – the frequency of lack if it – the Universe will continue to deliver just that.
You are an extension of Source Energy.
Source Energy is pure and eternal. Many call it pure positive energy. I prefer to call it pure and neutral, as it has no judgement. It does not favor the so-called 'Good' and it does not condemn the 'Bad'. From the perspective of Source Energy there is no Good nor Evil. This is the perspective of unconditional love.
You are a physical extension of Source Energy. You are the part that is focused in this time-space reality, also called Conscious Self. I also use the word 'ego' for it, but most people already have condemned the ego to something negative…but I will post my thoughts on that separately. For the larger part you remain non-physically focused. And when you die (or as Abraham likes to call it 'croak') your focus returns fully to the pure and positive Source Energy that you are. We use different words for Source Energy like Soul, Inner Being, Self or just Source, but they all refer to that pure and neutral Source Energy. This concept of Source might be hard to accept, and if you experience resistance to it, just let it be for now.
There is no Right or Wrong.
The Universe, your Inner Being, Source, loves you unconditionally. It does not have the concept of Right or Won. The the only answer it will give to your asking is YES. If you focus on something you DO want, Source will say yes to it and gives its undivided attention to it. But when you focus on something you DO NOT want, Source also says yes and give its undivided attention to the unwanted. Everybody has examples of having 'one-of-those-days' where everything goes wrong…
Your Personal Guidance.
Everybody is looking for guidance to make the right choices in life. But they are all looking in the wrong places, as we are born with our own personal guidance system: Your Emotions! The best metaphor is actually the navigation systems we use in our cars or phones for the following reasons:
The navigation system knows at any given time were you are. It does not care were you have been, for whatever reason. It is only in the Now.
You enter a destination and the route will be calculated for you, and directions are given. It will give its undivided attention to the destination. It will never send you back to were you came from.
When you follow these directions (your emotions) you will be arrive at your destination feeling good.
When you defer from the calculated route, the navigation system will inform you without judgement to make a turn when possible. If you keep ignoring the directions, the gap between you and your destination will get bigger. You will feel worse.
Your emotions are the best guidance you will ever have. Pay attention to them. They are always accurate about the gap between you and You regarding the topic you are thinking about.
The Gap and the Emotional Scale.
When you are in alignment, or more commonly said 'feeling really good', you – as the physical extension of Source Energy – have the same perspective as Source. You love yourself unconditionally and are selfish enough to feel good whatever is happening around you. You are a catalyst to your environment, your timing is perfect and you seem to say the perfect words every time. But when you are not feeling so good, you feel negative emotions. If you do not attend to these emotions, don't worry, it will get bigger. And even then if you ignore them, don't worry, it will get bigger. This gap between you and You can be plotted on to the Emotional Scale. When you feel good, you feel empowered. You feel loved, and you love. But when the gap increases, you feel powerless and depressed.
Whenever you feel not so good, you innately want to feel good and move up the Emotional Scale. I see this Scale as a ladder and each step has a different frequency. And you can not instantly jump from depression to joy skipping all that is in between. I know many of us would happy to do so, but it is just not possible. You have to take the journey on the Emotional Scale, taking step-by-step. And on some subjects you will easily clime the ladder, and other subject will take a bit more time. As long as you are moving up the Emotional Scale, you will experience relief.
Just Get Happy!
Finally, I just want to give you one advise, which wraps all the above in three simple words: Just Get Happy!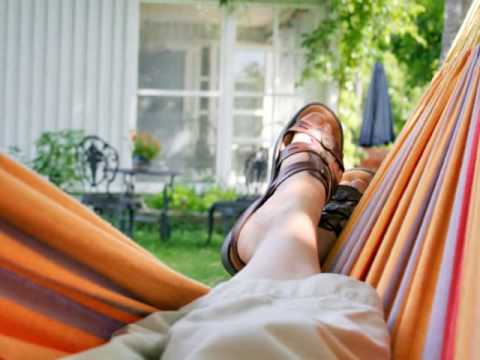 With endless love,
Patrick